Sport for Good New York City coalition holds first ever Day of Sport
August 28, 2023 – 
On Saturday, July 15, Laureus USA's Sport for Good New York City coalition held its first ever Day of Sport, sponsored in part by Nickelodeon. This flagship event brought together local partners, youth, and families for a day of fun, play, and learning. Over 70 young people convened at DREAM Charter School in the Bronx, where organizations hosted activity stations that challenged youth to try new sports, all while celebrating the power of sport to positively impact the lives of youth and strengthen communities.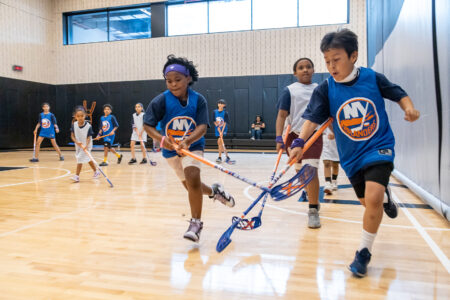 The New York Islanders crew shared the sport of floor hockey, and many of the young people commented that it was their first experience playing the game. In New York City, we know that "ice time" can be a constant challenge and expense for programs, so floor hockey provides a great alternative to learning stick handling and movement patterns common in ice hockey.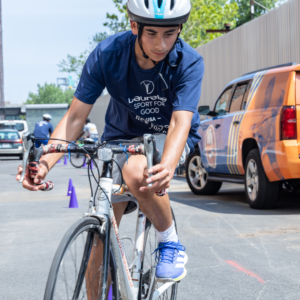 I Challenge Myself taught young people about basic bike safety and navigation, an important skill in a city that relies on alternative methods of transportation.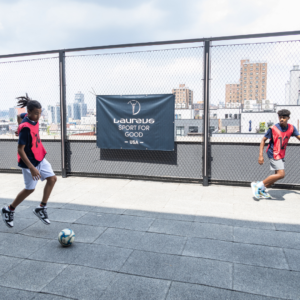 Soccer on a roof deck? Only in the Bronx! South Bronx United led youth through drills and scrimmages that emphasized the importance of teamwork and communication in the world's most popular sport – and provided some healthy competition in the process.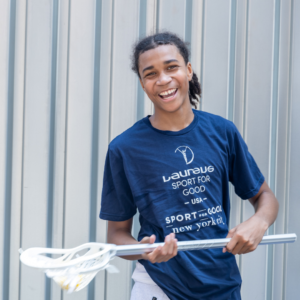 We invited Bronx Lacrosse to run students through important skills that taught perseverance – with many student athletes learning the basics of the sport for the first time. Said one athlete, "I've never tried lacrosse like this… and it's not too competitive either, it's just for fun."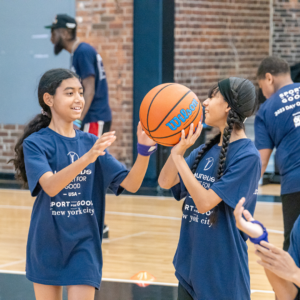 Coaches from Theory9 gave young people of all ages the chance to develop their skills on the basketball court – with even the youngest in attendance getting a feel for the ball! Again, students were challenged to work on their communication skills and make new friends by partnering together on drills.  
New York City Program Manager Rob Saltares closed out the session with an important reminder to young people who attended the event, that "being outside your comfort zone is actually what encourages growth."  
We look forward to making this an annual event for our Sport for Good NYC network.  
Photography & videography by Canales Visuals.