Program Overview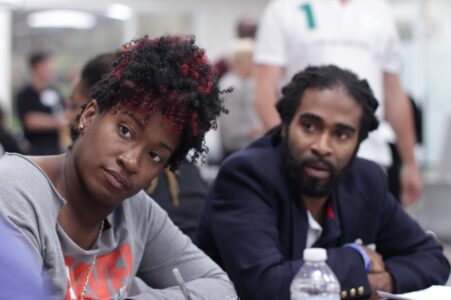 There is a deep pool of talented, passionate young professionals in the Sport for Development sector, yet not many pipelines are devoted to their growth and development. In order to more intentionally cultivate the next generation of diverse leaders who will lead programs, organizations and teams that are supporting young people through sport, Laureus USA created the Sport for Good (SfG) Cities Emerging Leaders Program to build professional capacities and skills, fosters mentoring and peer relationships, and help propel participants into future leadership positions.
The SfG Cities Emerging Leaders Program is a 20-hour, 10-week professional development cohort program that cultivates and connects the next generation of diverse leaders in the sports-based youth development (SBYD) sector. Focus areas include management and strategy, Diversity, Equity and Inclusion, fundraising, sustainability, and additional topics based on participants needs. The program targets early- to mid-career professionals (2-8+ years) in the Sport for Development sector such as those working in SBYD, youth sports and social impact for pro sports teams and leagues. Preference is given to candidates who identify as BIPOC, Sport for Good program alumni, and those with direct service and/or coaching experience.
Thank you to our 2023 Sponsor
Athletic Brewing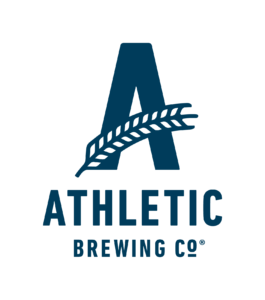 Through a comprehensive application process, Laureus USA identified emerging leaders across organizations that spanned our for Sport for Good Cities – Atlanta, Chicago, New Orleans, and New York, as well as some cities across the US – and were eventually divided into four cohorts. The selected leaders were representative of a diverse cross-section of the youth sports world. The organizations represented by participants and coaches included sports-based youth development organizations, government agencies, and professional sports teams.
Congratulations to the cohort members (listed below) for completion of the program! 
 New York

 

 Chicago

 

 Anthony Andino, Lead Consultant and Trainer, The Center for Healing and Justice Through Sport

Jaqueline Nava Rangel, Marketing & Communications AmeriCorps VISTA, Women's Sports Foundation

Maria Gerena, Community Programs Manager, Asphalt Green

Rosa Marruffo, Program Director, Girls on the Run NYC

Will Remnick, DEI Associate & Site Operations Coordinator, Kids in The Game

Luis Monell, Co-Executive Director, 360 Academic Sports Academy

Sabrina Canchola, Program Manager

Charles Cannon Jr, Founder, Trainer & Coach, Uplift Weightlifting

Jorge Saldarriaga, Co-Founder, GRC Run Club

Tanjanika Lindsey, Citywide Programs Manager, Girls in The Game

Zacharyiah C. Austin, Program Coordinator, America Scores Chicago

Mariana Niekamp, AmeriCorps VISTA Associate through Up2Us Sports, Women Win

Sydney Achler, Manager, Evaluation and Impact, Chicago Cubs Charity

Tameika Hinton, SYL Program Director, Lost Boyz Inc.

 National 
 Atlanta

 

Khari Parrish, Director of Operations, Community Sailing New Orleans (New Orleans)

Treniyyah Anderson, Program Coordinator, Grassroots Health (Philadelphia)

Manuel Meraz, Program Associate, US Soccer Foundation (Denver)

Chevelle Lee, Recreational Center Director, City of Birmingham (Birmingham, AL)

Danielle Lugo, Program Manager, Up2Us Sports (Los Angeles)

Aja Murray, Student Success Manager, Soccer in the Streets

Bri Boldon, Atlanta Youth Rugby

Chiquita Russaw, Executive Director, MBP Helping Hands

Evan Oglesby, Founder/CEO, Evan Oglesby Foundation

Nigel Butler, Board Member, Future Is Near

Cordero Tanner, Executive Director, Athleaders 360°