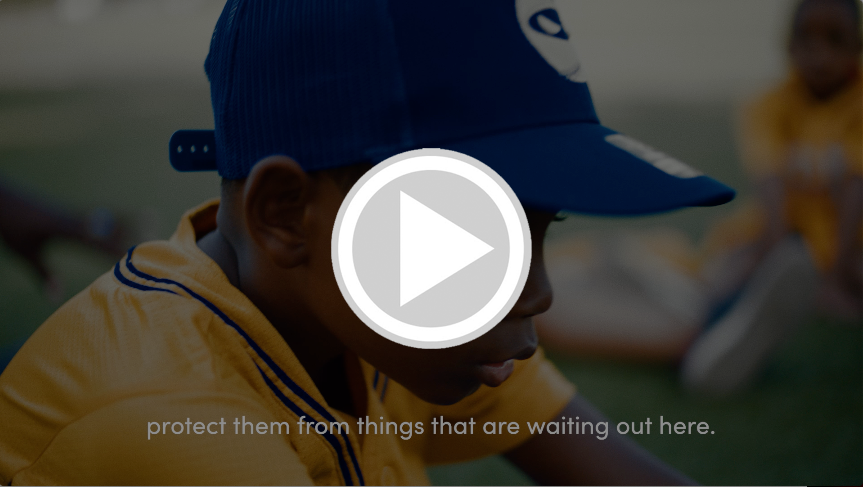 PeacePlayers was founded 15 years ago by two American brothers from Washington DC who wanted to bridge divides not just within communities but between people. One such initiative was launched after the killing of Michael Brown by a police officer in Ferguson, Missouri in 2014 and sought to ease tensions between police and BIPOC communities by encouraging officers to assist in running basketball camps and other activities in nine cities across the United States. Since then, five permanent programmes have been established across the United States – in addition to partner projects in the Middle East, South Africa, Northern Ireland and Cyprus – as PeacePlayers has gone from strength to strength.
Christopher Jaheem Stuckey lives a few blocks away from one of the most dangerous streets in America.
On the bad days, gang violence erupts, or drug addicts beg for money. This is everyday life for Christopher and the kids who live in Brownsville, a divided neighborhood once known as the murder capital of New York.
On the good days, Christopher plays basketball. And there have been more good days than bad for Christopher lately – thanks to Laureus and PeacePlayers Brooklyn.
"PeacePlayers supports me to be myself. It gives me a voice that I can use to not follow behind others, like a lot of athletes who aren't playing ball anymore, gang involved," added Christopher. "PeacePlayers give me a voice so I don't have to do none of that, and I can still be a young, black athlete."
Outside of basketball, the project has demonstrated to Christopher that there is a world beyond Brooklyn, Van Dyke and even the NBA. He says Peace Players has given him hope for a brighter future and the chance to shoot for the stars.
"I don't really want to be a basketball player," he said. "I want to major in science. PeacePlayers influence me by making me want to continue [in education]."