Program Overview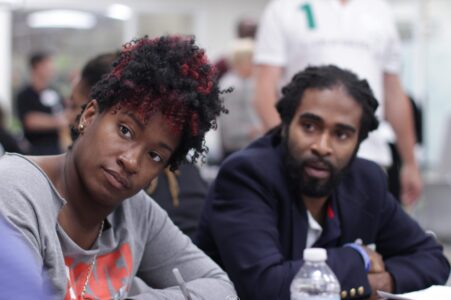 There is a deep pool of talented, passionate young professionals in the Sport for Development sector, yet not many pipelines are devoted to their growth and development. In order to more intentionally cultivate the next generation of diverse leaders who will lead programs, organizations and teams that are supporting young people through sport, Laureus USA created the Sport for Good (SfG) Cities Emerging Leaders Program to build professional capacities and skills, fosters mentoring and peer relationships, and help propel participants into future leadership positions.
The SfG Cities Emerging Leaders Program is a 20-hour, 10-week professional development cohort program that cultivates and connects the next generation of diverse leaders in the sports-based youth development (SBYD) sector. Focus areas include management and strategy, Diversity, Equity and Inclusion, fundraising, sustainability, and additional topics based on participants needs. The program targets early- to mid-career professionals (2-8+ years) in the Sport for Development sector such as those working in SBYD, youth sports and social impact for pro sports teams and leagues. Preference is given to candidates who identify as BIPOC, Sport for Good program alumni, and those with direct service and/or coaching experience.
APPLY TO JOIN THE 2023 COHORT
Application period opens Jan 16th, 2023 and will close EOD Feb 3rd, 2023.
Thank you to our 2023 Sponsor
Athletic Brewing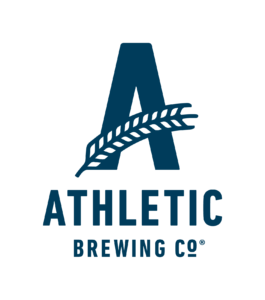 Meet the
2022 Inaugural Cohort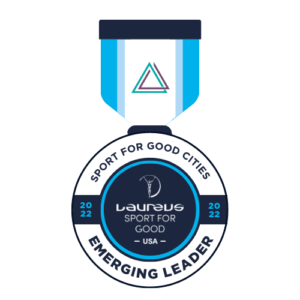 Through a comprehensive application process, Laureus USA identified emerging leaders across organizations that spanned four cities – Atlanta, Chicago, New Orleans, and New York – and were eventually divided into eight cohorts, organized based on location and levels of experience. The selected leaders were representative of a diverse cross-section of the youth sports world – 90% identified as BIPOC, 30% were Laureus USA Sport for Good City alumni, and 100% came with direct service experience. The organizations represented by participants and coaches included sports-based youth development organizations, government agencies, and professional sports teams. Congratulations to the inaugural cohort members (listed below) for completion of the program! 
 New York

 

 Chicago

 

 • Jason Perez, DREAM 
 • Alejandra Ng-Basaldua, New York Junior Tennis and Learning 
 • Jo Victorio, Row New York 
 • Ivelisse Rivera, New York Athletic Club 
 • Brian McFadden, Manhattan DA's Office: Saturday Night Lights 
 • Courtney Lyons, New York Road Runners 
 • Mario Cornejo & Samuel Lynch, South Bronx United 
 • Brandi Daniels, PowerPlay NYC 
 • Jules Leitermann, New Heights NYC 
 • Charnelle Wray, PeacePlayers Brookyn 

 • David Serrano, Beyond the Ball 
 • Jocabed E. Leyva, Girls in the Game 
 • Christina Ukachukwu, Playworks 
 • Kourtnee Palamore, Chicago Park District 
 • Michael Dixon, Beat the Streets Chicago
 • Angelica Cabrera, Girls on the Run Chicago
 • Juli Cannon, The Bloc 
 • Marnee Irby, MetroSquash 

 • Jamil Cary, MetroSquash
 • America Campos, UNION Impact Center 

 New Orleans

 

 Atlanta

 

 • Branna Elenz, Community Works

 


 

• Jerita Mitchell, Up2US Sports

 

 • Arelious Cooper, Art in the Paint

 
 

• Corey T. Bryant, ATL Metro RBI

 
 

• Portia Benbow, Atlanta Hawks

 
 

• Madison Hafitz, Atlanta Track Club

 


 

• Candice Lofton, Girls on the Run Atlanta

 
 

• Chelsea Wood, Soccer in the Streets